Why Invest in Our Chamber
Business is Better with Membership!
In addition to becoming a Member of a vibrant business organization consisting of over 1,000 businesses, your Langley Chamber of Commerce Membership provides you with many options for cost saving programs from fuel and Visa/MasterCard packages to email marketing. The Chamber of Commerce Group Insurance Plan provides custom medical and dental plans even if you are a one-person operation. For more information please click here.
Our policy of "Call A Member 1st" puts your business front and center when our Team is handling the many requests they receive from people requiring goods and services in the Langley area.
Our Five Core Benefits include:
Creating a strong local economy
Representing the interests of business with all levels of government
Advocacy
Promoting the community
Networking opportunities
We would be pleased to meet with you to discuss the many opportunities a membership with the Greater Langley Chamber of Commerce will bring to your business!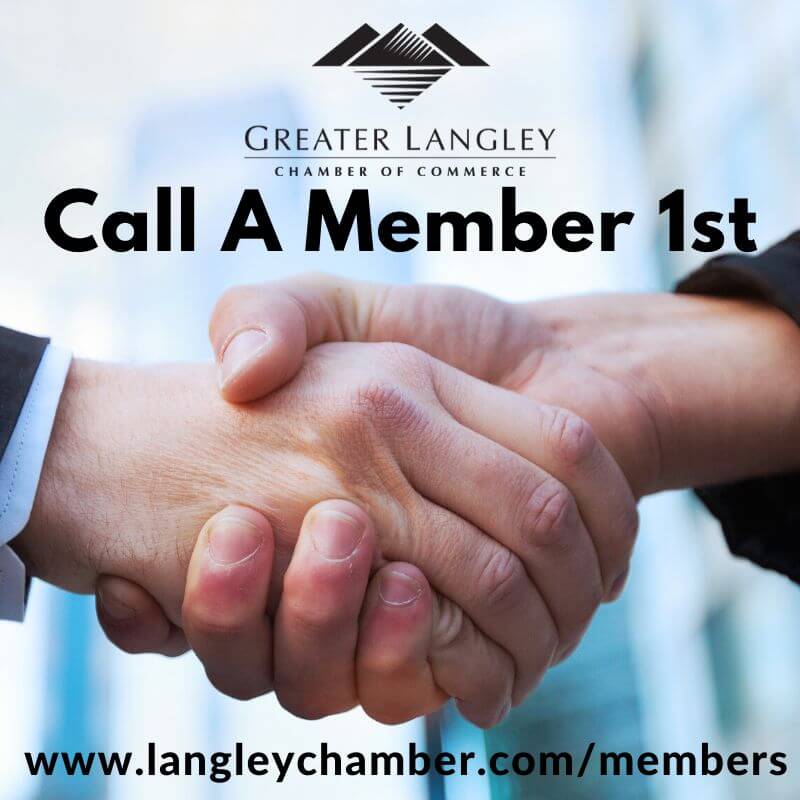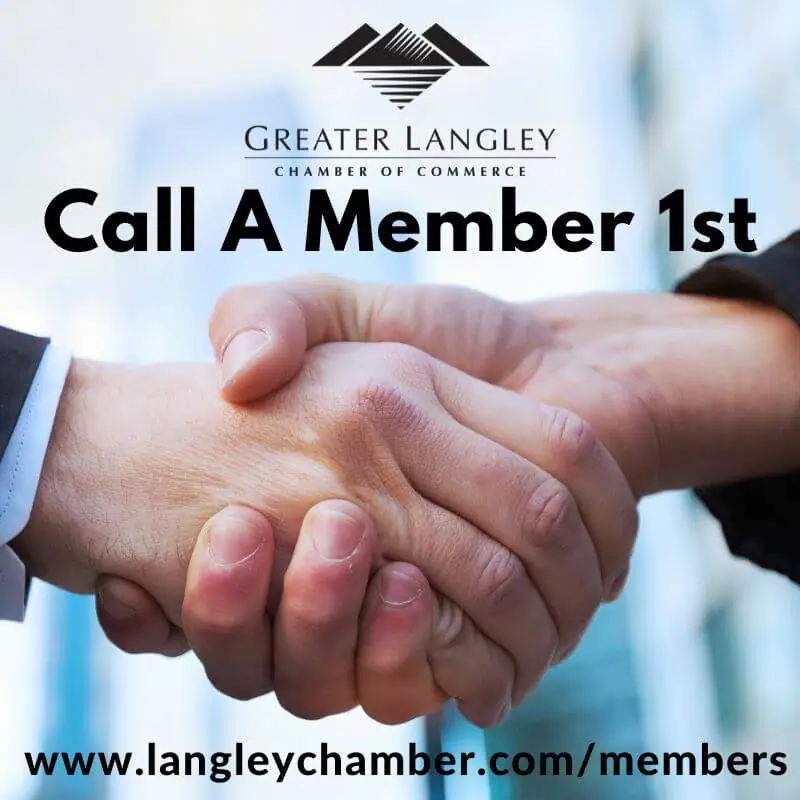 If you have any questions regarding Membership with the Greater Langley Chamber of Commerce or would like to schedule a meeting to discuss how you can benefit from Membership, Kristi Maier, Director of Membership & Communications:
email: kristi@langleychamber.com
phone: W. 604-371-3770 | C. 778-229-4814