S+F is a close-knit team of Group Benefits and Pensions Advisors that are the exclusive providers of the Chambers of Commerce Group Insurance Plan in Langley. They help businesses and individuals find life, health, and dental plans in the Greater Vancouver and Fraser Valley area. Since 1988, the team has been finding the best insurance solutions while providing exceptional service and doing so with integrity and transparency.
The Chambers of Commerce Group Insurance Plan has been protecting Canadian firms for over 40 years. More than 30,000 small to midsize businesses choose the Chambers Plan to protect their employees with comprehensive group benefits, including Health and Dental insurance, making it Canada's #1 employee benefits plan for small business.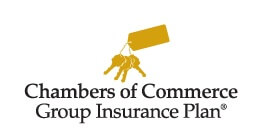 The Chambers Plan is the simple, stable, smart choice for business; combining accessibility, flexibility and the stability of pooled benefits. Firms choose the Chambers Plan year after year because it offers unsurpassed value and customer service.
Guaranteed Coverage: Guaranteed coverage is available for firms with as few as one employee.
Rate Stability: The Plan has a history of rate stability, providing firms manageable renewals year after year.
Outstanding Features (included in each plan): Unlimited access to Best Doctors®, a second opinion service. Business Assistance Service provides business owners access to accounting, legal and human resource experts.