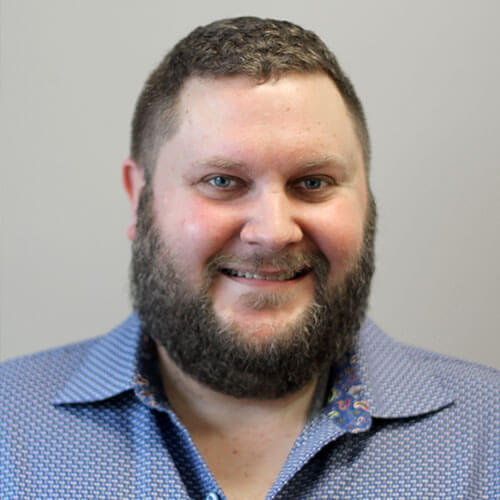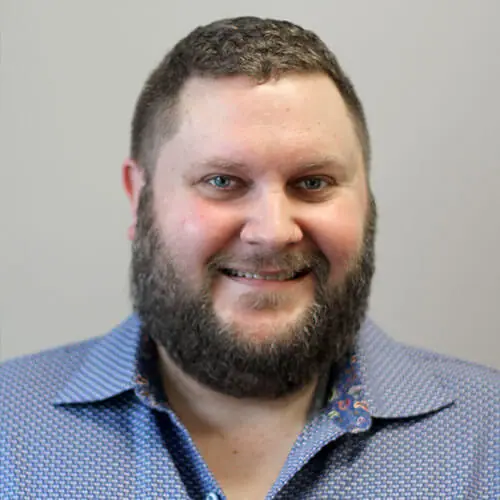 President, Ken Dennis, Dennis Network of Companies
Ken is the founder of the Dennis Network of Companies, which represents a number of corporations in the technology, financial and business development sectors. Prior to operating the group of businesses, he primarily focused on IT and Technology Solutions for Small Business and Information Security for larger corporations. Having worked as a Network Administrator for NORAD while serving in the Canadian Air Force, Ken had the opportunity to hone his skills on some of the most critical infrastructures in Canada. Ken was awarded an SSM for his tour to CFS Alert and is a proud supporter of our Servicemen. Ken is a member of a number of community organizations and is a Past President and Paul Harris recipient with the Rotary Club of Richmond.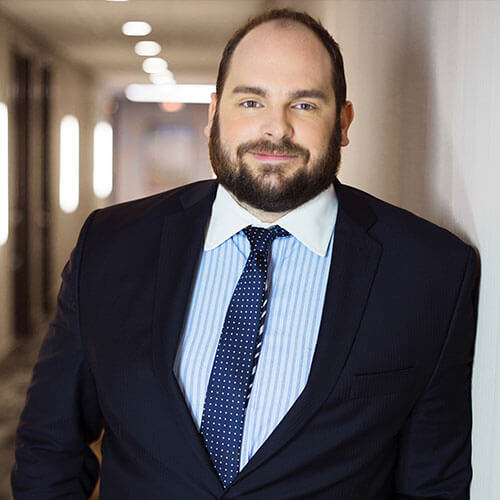 Vice-President, Chris Drinovz, Kane Shannon Weiler LLP
Chris is an experienced employment and labour lawyer and the head of the Employment & Labour Group at KSW Lawyers (Kane Shannon Weiler LLP). Chris has been assisting local businesses with workplace issues since 2010. His expertise covers all facets of the workplace including wrongful dismissal, employment contracts, workplace policies, and WorkSafeBC matters, including occupational health and safety. Chris is on the Executive of the Employment Law Section of the Canadian Bar Association. He is also on the Policy Review Committee for the BC Chamber of Commerce, and volunteers his time to a variety of community initiatives. Chris lives in Langley and is excited to be contributing to his business community on the Board of the GLCC. In his spare time, Chris enjoys weightlifting, running, and downhill skiing. He also plays the drums in a rock band.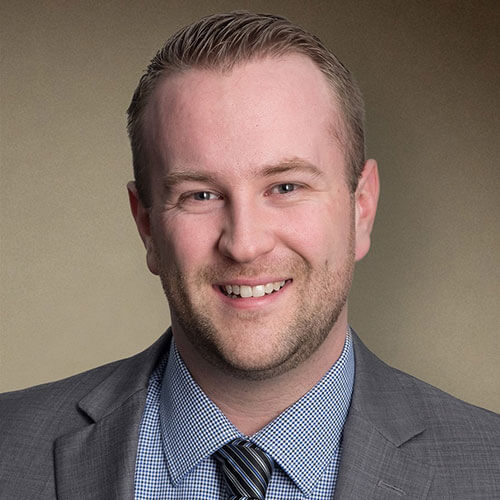 Secretary-Treasurer, Shaun Howe, MNP
Shaun is a CPA, CA, and partner with MNP, with 10 years of experience helping small businesses and professionals with their accounting, tax and business advisory needs. Prior to joining MNP, Shaun worked at a local golf course while obtaining his BBA in Accounting and volunteered as a Big Brother. As a resident of Walnut Grove, Shaun looks forward to working with businesses in Langley and becoming more involved in the community.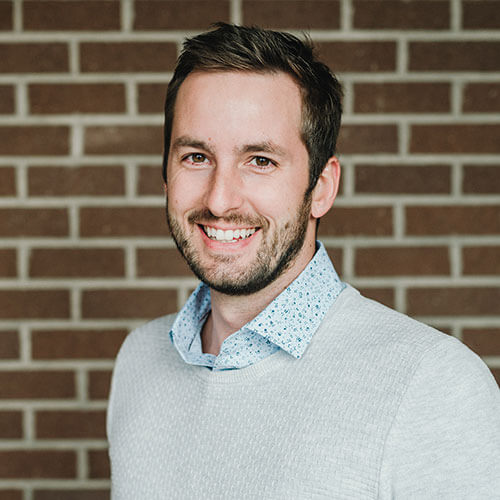 Past President, Brad Kiendl, Ashdown Capital
Brad has spent the early part of his career working in the financial industry in Langley. He left his role as Senior Account Manager - Corporate Banking at HSBC to start his own capital firm. His firm specializes in assisting companies in the Fraser Valley with real estate, equipment finance and working capital solutions to aid them in growing their business. As a resident of Langley, Brad is active in the community and current Chair of the Langley Chamber U40 Team where he actively invites new companies and professionals to U40 events with the goal of increasing Chamber membership.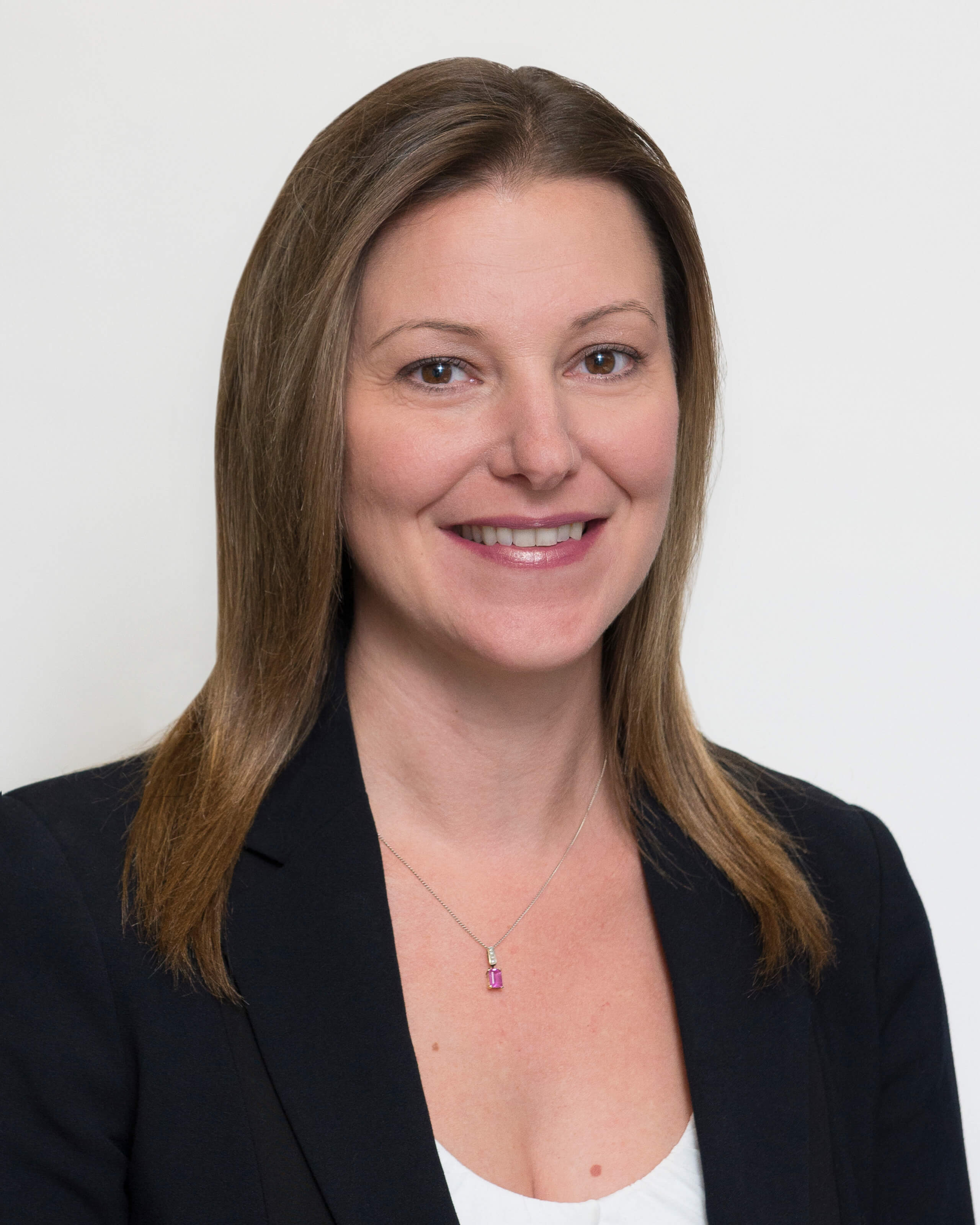 Tanya Gabara, Cascades Casino
Langley City Community Director
Tanya is the Director of Public Relations for Gateway Casinos & Entertainment Limited – the parent company of Langley's Cascades Casino Resort. Since 2011 Tanya has lead the development and execution of internal and external communications including community engagement, media relations and responsible gambling initiatives for 17 Gateway properties in Western Canada; also leading all charitable and community activities through GatewayGIVES, the corporate giving and community engagement program,  which has an annual distribution of in-kind and monetary donations to organizations across Canada of more than $1 Million.
Tanya brings with her over 25 years of marketing and communications experience from a variety of industries including interior design, industrial equipment and restoration services.  Tanya has resided in Langley for almost 40 years and now lives in South Langley with her husband Eric and two daughters.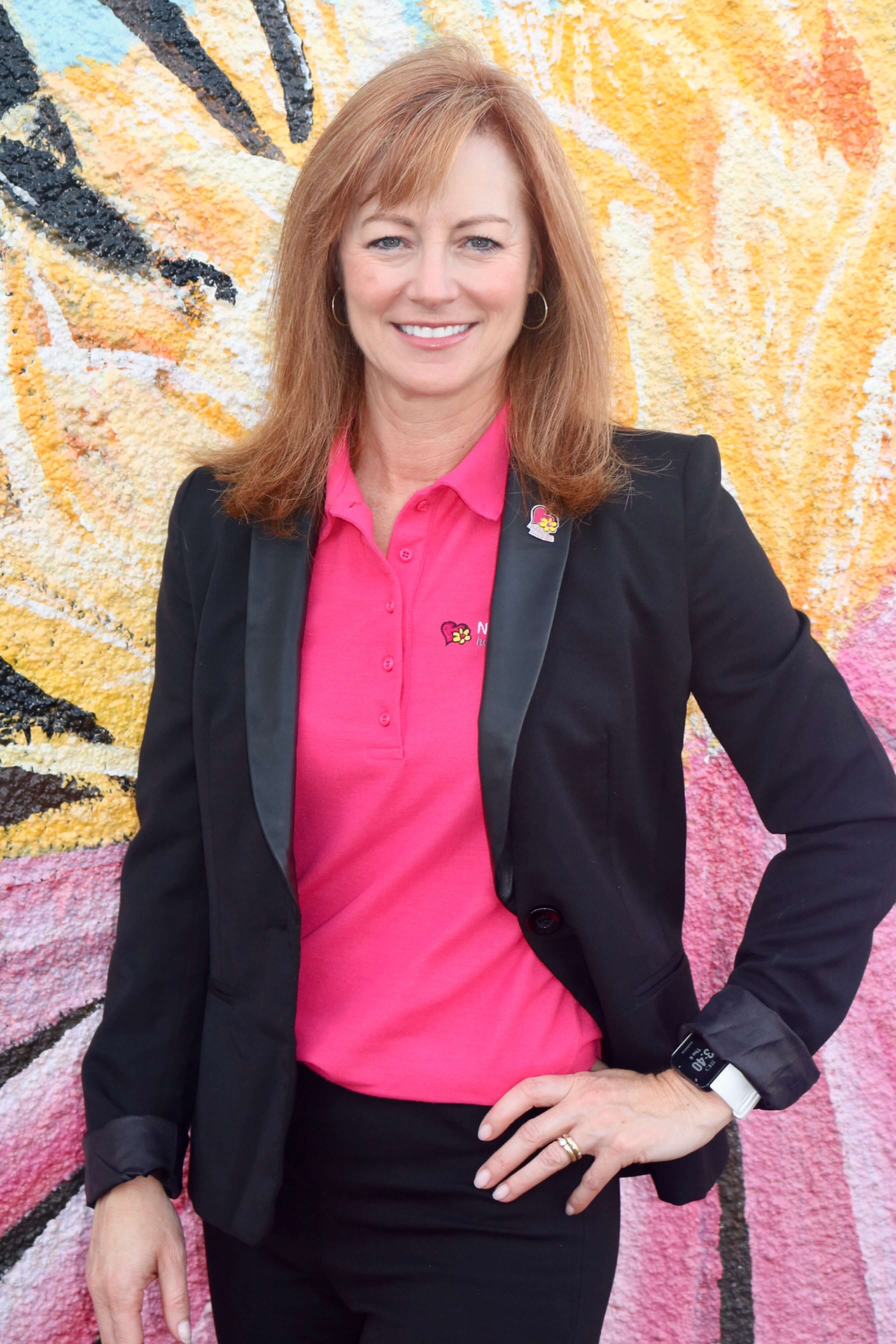 Kristina Bradley, Nurse Next Door
North Langley Community Director
Kristina Bradley (M.A., organizational leadership) is the proud owner of Nurse Next Door in Langley and Abbotsford and the Chief Executive Officer of Hire A Caregiver HQ Corp. Serving a wide range of clients in the community through the devoted care and expertise of her RNs, LPNs and HealthCare Aides, Kristina is an entrepreneur with vision, compassion, and cool pink cars! Leaning on her tenured success in the corporate, for-profit sector, Kristina led strategic marketing and innovation before devoting her life to her team's mission:  To provide Happier Aging® through compassionate and flexible care to seniors and others needing medical, socialization, companionship, and personal care in the privacy of their own home.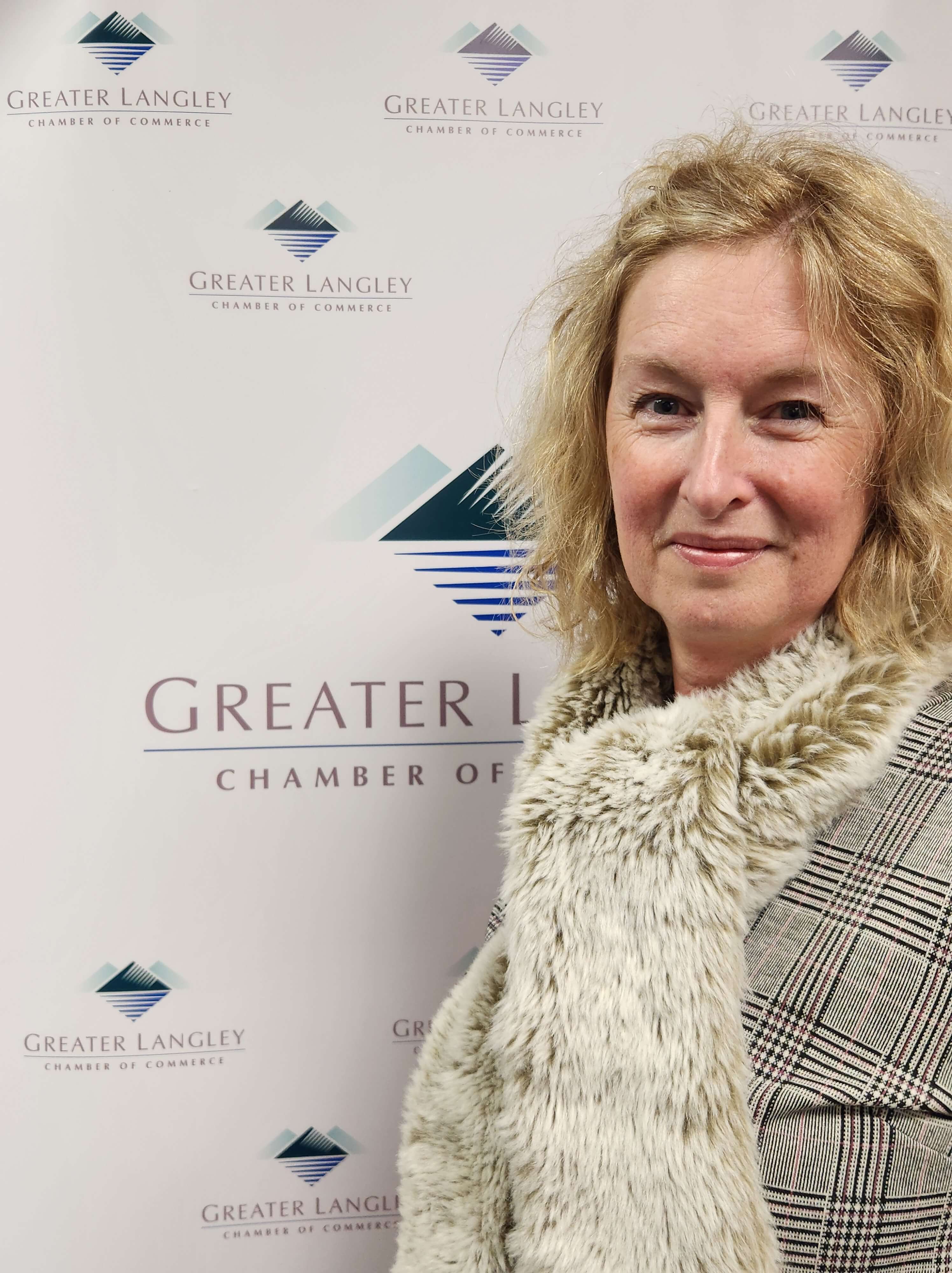 Rachel Bolongaro, Fraser Valley Cider Co.
South Langley Community Director
Rachel Bolongaro is the owner of The Fraser Valley Cider Company.
After a 20 year engineering career she planted an orchard and started making cider in South Langley.  From small beginnings in 2016, the cidery has grown into a local institution serving fabulous traditionally crafted cider and great local eats on the best patio in Langley!  Rachel also serves as Treasurer on the executive of the North West Cider Association.
In her downtime Rachel enjoys sailing, baking and "pin-tresting" the next great project.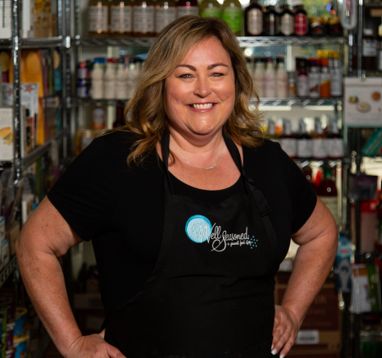 Angie Quaale - Well Seasoned - A Gourmet Food Store
Angie Quaale is a champion for ALL things local. She is a cookbook author ("Eating Local in the Fraser Valley", Random House 2018), a chef and an entrepreneur. Angie lives in Langley and has owned Well Seasoned gourmet foods inc. since 2004.
Angie is a regular guest Chef with cooking segments on Global BC and CTV Vancouver, she is a contributing culinary expert on CBC and for Black Press BC. Angie can be seen doing cooking demos and events at various trade shows throughout the region.
Angie proudly served her community as an Elected Municipal Councilor in the Township of Langley from 2014-2018. She is the Past President of the BC chapter of Les Dames d 'Escoffier, a Past-Director of the Pacific Northwest BBQ Association & the Canadian BBQ Association, and is the Past President of the Greater Langley Chamber of Commerce. She has served as the Chair of Tourism Langley, Past-Chair & a founding board member of the Langley Community Farmers Market.
Angie has been recognized for her work in the community and was awarded the very prestigious, George Preston Memorial Business Person of the Year Award by the Greater Langley Chamber of Commerce. She has also been recognized by Women's Enterprise Centre as one of BC's 100 New Pioneer Women Entrepreneurs 2008. In 2006 Angie was recognized by the Greater Langley Chamber of Commerce as the Entrepreneur of the Year and in 2007 as the Small Business of the Year. Angie LOVES the work she has the opportunity to do every day and the fantastic people she gets to do it with.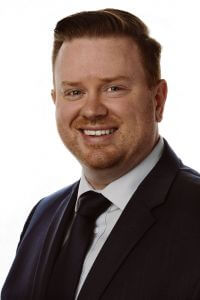 Chris Finlay - RBC Royal Bank
Chris is a Relationship Manager for Commercial Finacial Services with RBC Royal Bank.  For several years Chris has been helping businesses in Langley grow and meet their goals by providing financing and advisory services. Prior to joining the Greater Langley Chamber of Commerce, Chris has served as a board member with a local Business Improvement Association. When not working, Chris enjoys golfing, cooking, and spending time with his family.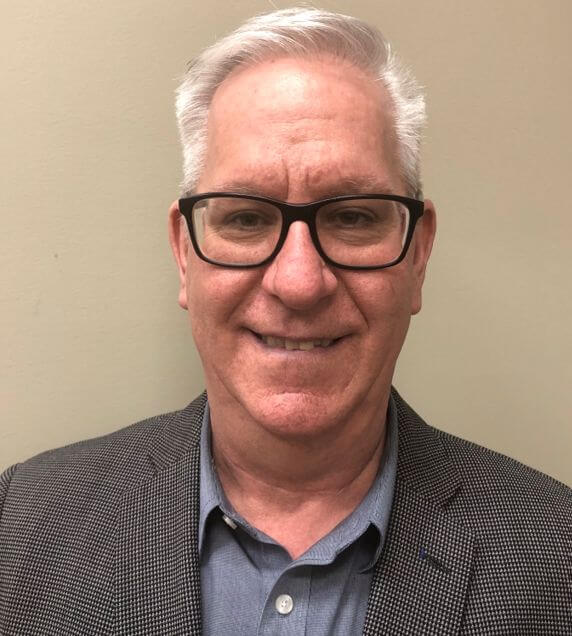 Dan Collins - Inclusion Langley Society
Dan Collins is the Chief Executive Officer of Inclusion Langley Society. Dan has held this position since 1990. ILS is a growing organization with 350 employees and 250 contractors supporting in excess of 1300 people annually. Prior to working for Inclusion Langley, Dan held several leadership positions across Canada, more specifically in Alberta and Newfoundland. Dan has a BSc. as well as an MA in Organizational Leadership.
Dan credits his lengthy tenure to the Inclusion Langley Society. Over the years, the Society has worked tirelessly with community partners to promote the full inclusion and participation of people with intellectual disabilities in the community. In 2016, the Society merged with the Langley Children's Society adding a range of early intervention services for children to its existing adult services, thus ensuring a suite of services and supports to individuals and families across the lifespan. Dan is proud of the efforts of the Society, its staff, volunteers, and the community of Langley.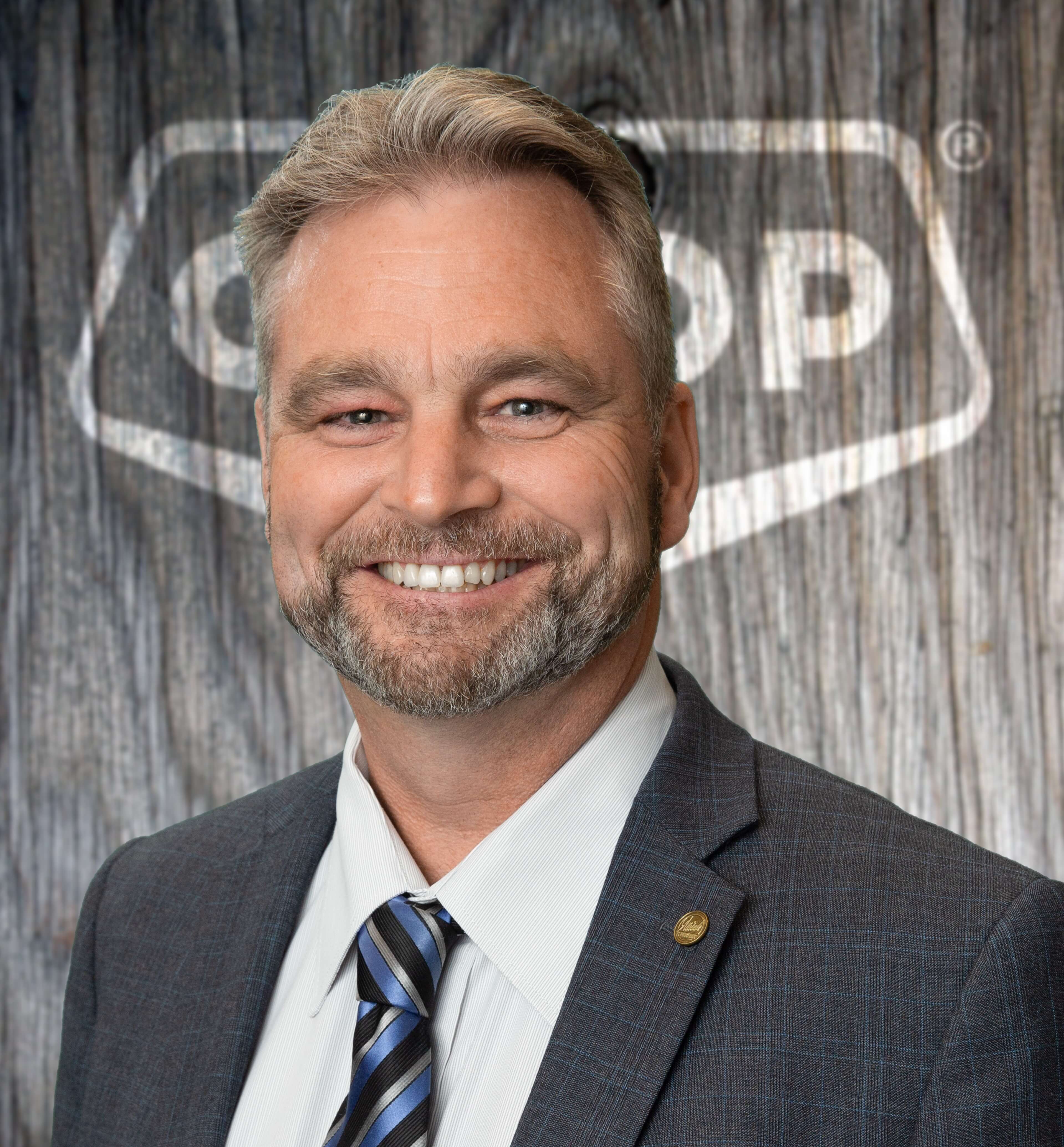 Jack Nicholson - Otter Co-Op
Jack Nicholson is the CEO of Otter Co-op, a business that has been in the Langleys' for 100 years!  Otter Co-op is a local member-owned co-operative, offering retail services in feed, fuel, pharmacy, food, hardware, clothing, and is also the largest private liquor retailer in British Columbia.   As a co-operative, all profits stay right here in our communities, to be shared back with the members and reinvested into the communities in which we live, work and play.  On average, Otter also donates in excess of $450,000 per year in local community initiatives, scholarships, community events and sponsorships. With 47 locations from the Lower Mainland to the Okanagan, Jack is responsible for the overall strategic direction and operations of the $400 million Co-op and its 800 employees.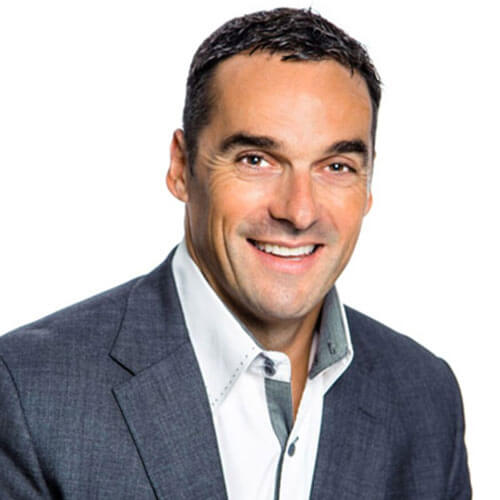 Jon Chescoe - Ascension Benefits Inc.
Jon has been in the insurance industry since 1995, focussing on employee benefits since 2002. He is the founder of Ascension Benefits Inc., a group benefits brokerage and consulting firm that is passionate about building long-term and impactful relationships with the clients it serves. Jon is an outgoing and inspirational leader who is highly motivated to impact his clients and the people within their organizations by redefining and modernizing the traditional benefits of employment. When Jon isn't in the office, you'll find him spending time with his family, close friends, or in a CrossFit gym. Jon also sits on the Board of Directors for the Village of Hope Africa, an organization that provides food, housing and education to children in need. Jon and his family have been involved with the organization for over 10 years.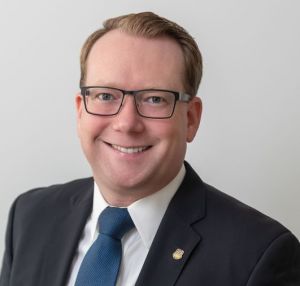 Joshua Peters - New Car Dealers Association of BC
Joshua Peters is an experienced public affairs and communications expert. He is passionate about telling the story of BC's economy. For the past seven years, Joshua has worked with the NCDA representing more than 400 new car dealers. The NCDA is based in Langley and serves members across the province. Prior to the Association, Joshua spent nearly ten years working on Parliament Hill for the Minister of International Trade, Members of Parliament, and a communications role at the Prime Minister's Office. When not working, Joshua is found on a hiking trail, mountain bike or sailing.
The Greater Langley Chamber of Commerce has become the dynamic 'Voice of Business' in the City and Township of Langley due to the dedication and hard work of hundreds of men and women. Please join us in paying tribute to the business men and women who have served as president over the years.
1931 - C. J. Rogers
1932 - Dr. J. G. Jervis
1933 - W. H. Endacott
1934 - P. Y. Porter
1935 - Noel Booth
1936-1937 - Angus Plewes
1938 - F. Rump
1939 - F. B. Dick
1940 - J. G. Beatty
1941-1942, 1948-1949 - E. E. Sendell
1943 - Gordon K. Towers
1944 - R. P. Armstrong
1945 - C. E. Hagelstein
1946 - W. Beatty
1947, 1962 - Len Nicholas
1950-1951 - Richard Langdon
1952 - Leslie McDonald
1953 - Hunter Vogel
1954 - Dave King
1955 - Maurice W. Mulligan
1956 - Dr. J. N. Penzer
1957 - T. Lloyd Steele
1958 - Norman Severide
1959-1961 - Dr. Chapin Key
1963-1964 - Herman Phillips
1965 - W. D. McMillan
1966 - Vernon Penner
1967 - Joseph Chesney
1968 - Bob Duckworth
1969 - Jack Urquhart
1970-1971, 1979 - George Preston
1972, 1975 - Jock MacKinnon
1973 - Harold Stafford
1974 - John Osenton
1976-1978 - Weir Muir
1980 - Ken Baker
1981 - Dr. R. N. Thompson
1982 - John Dance
1983-1984 - G. L. Reinsch
1985-1986 - Rob Telfer
1987 - Art Peart
1988 - Paul Coltura
1989-1990 - Gayle Martin
1991-1992 - David Rowland
1993-1994 - Dale Ball
1995-1996 - Howard Reich
1997-1998 - Bob Long
1999 - Brenda Plowman
2000-2001 - Rob Donald
2001-2002 - Angie McDougall
2002-2003 - T. Graeme Davies
2003-2004 - David Esworthy
2004-2005 - Patrick Yearwood
2005-2006 - Bev Dornan
2006-2007 - John Campbell
2007-2008 - Ed Kolla
2008-2009 - Kevin Staples
2009-2010 - Roberto Farina
2010-2011 - Milt Kruger
2011-2012 - Denni Bonetti
2012-2013 - Angie Quaale
2013-2015 - Kristine Simpson
2015-2017 - Scott Johnston
2017-2019 - Jack Nicholson
2019-2021 - Brad Kiendl