Promotional Opportunities
For more information on any of the following Member Promotional Opportunities please call the Chamber office at 604-371-3770 or email info@langleychamber.com. Please note that all events are virtual due to COVID-19.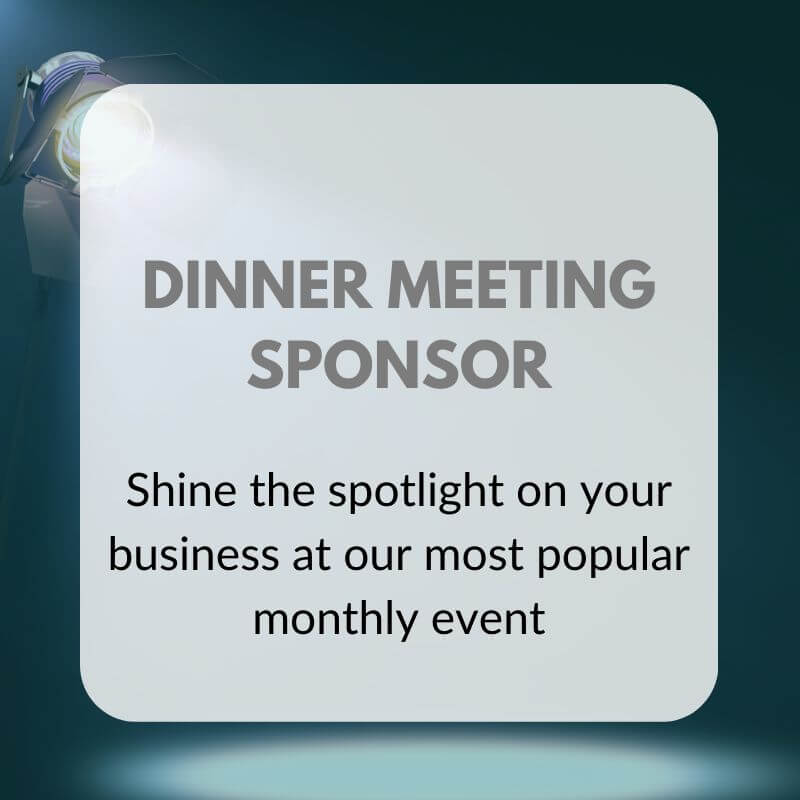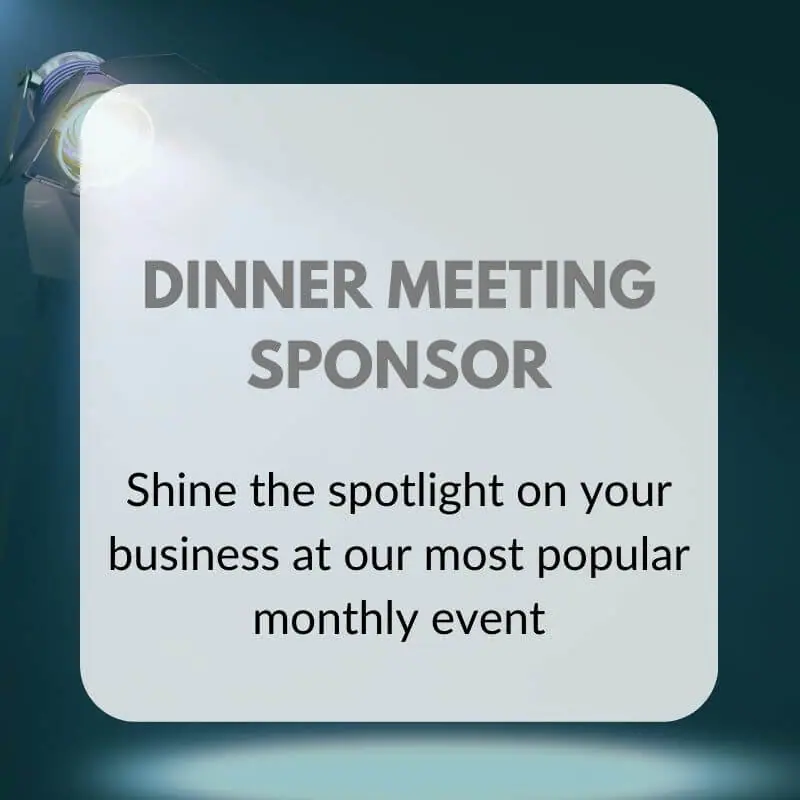 Dinner Meeting Sponsor
The Dinner Meeting Sponsorship includes five minutes on the agenda at the Dinner Meeting, social media advertising, email marketing and more!
In Person : $500.00 + GST
Virtual: $300.00 + GST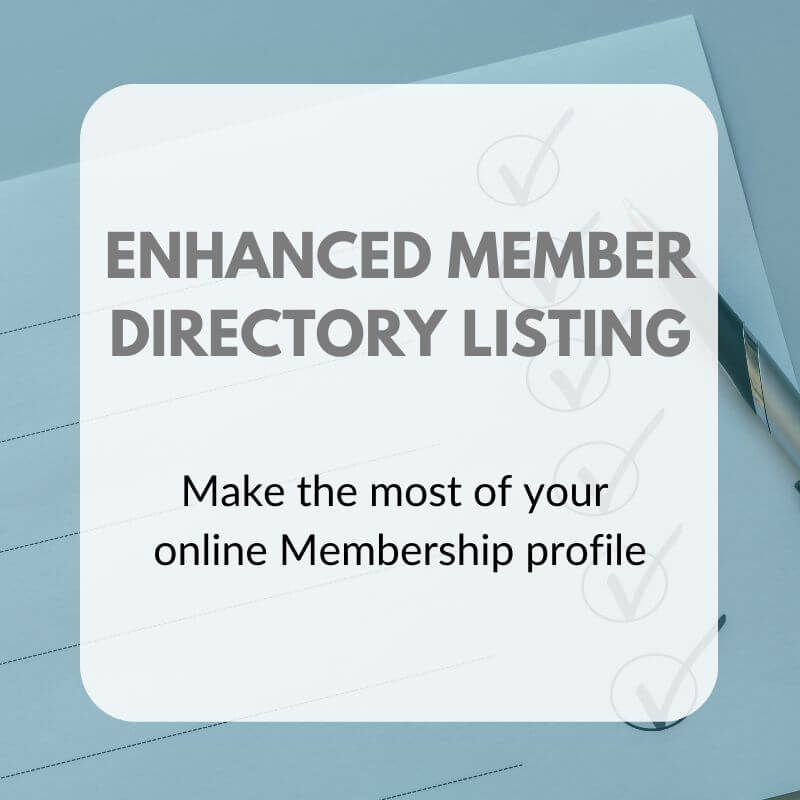 Enhanced Member Directory Listing
The Enhanced Member Directory Listing is a free benefit to our members. You can have an expanded description of your business; add photos to your profile, list additional keywords and more on the Langley Chamber's website.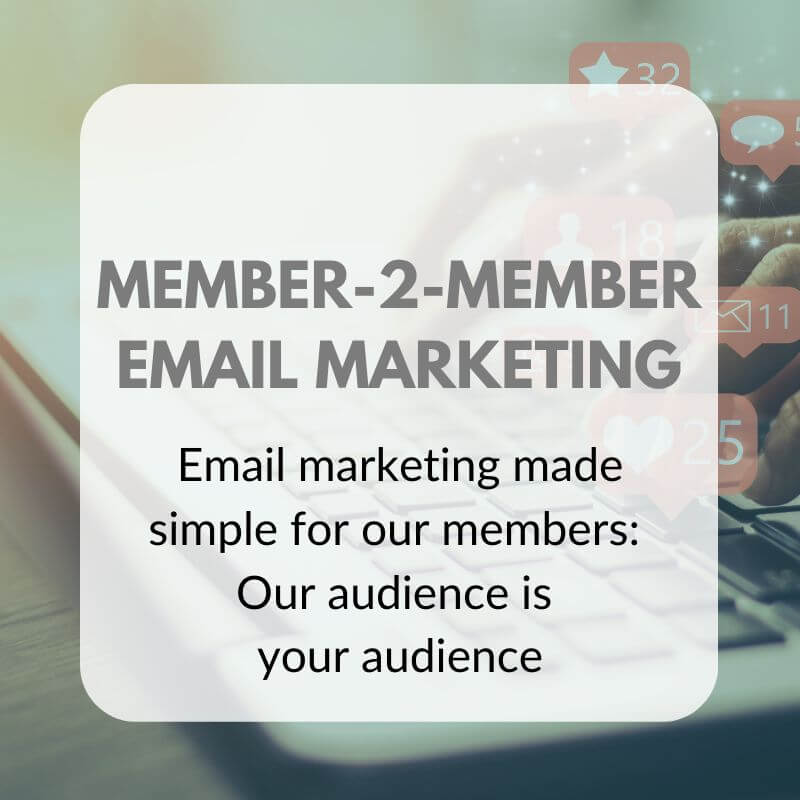 Member-2-Member Email Marketing
Individual Email Blast: The Individual Member-2-Member Email Blast is an effective way to promote your business, product, service, event etc. to a large audience. You provide the content and we will send it to over 1,600 subscribers with an average open rate of 30%. Limited to two opportunities per month.
Cost: $175.00 + GST
Member-2-Member Email Blast: Your business can take advantage of our on-going email marketing by including your 100-word advertisement with logo below our weekly Member-2-Member Chamber Update Email. The GLCC has over 1,600 subscribers and an average open rate of 30%. Limited to one opportunity per week.
Cost: $75.00 + GST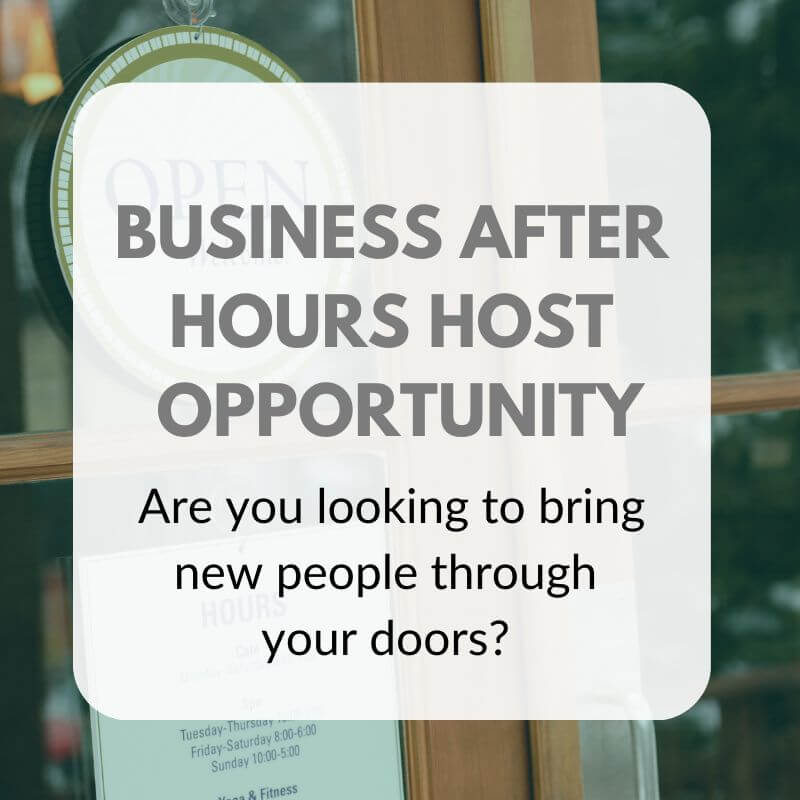 Business After Hours Host Opportunity
Looking to bring new people through your doors? Want to showcase your business or venue? Consider hosting a Business After Hours Mixer in conjunction with the Greater Langley Chamber of Commerce. Business After Hours Mixers are casual receptions hosted by Chamber member businesses and organizations that function as networking events for business people to connect and socialize with one another. Depending on the venue, date and venue capacity, our reception attendance tends to range from 40 to 80 people. Please note that all Business After Hours events are virtual until further notice.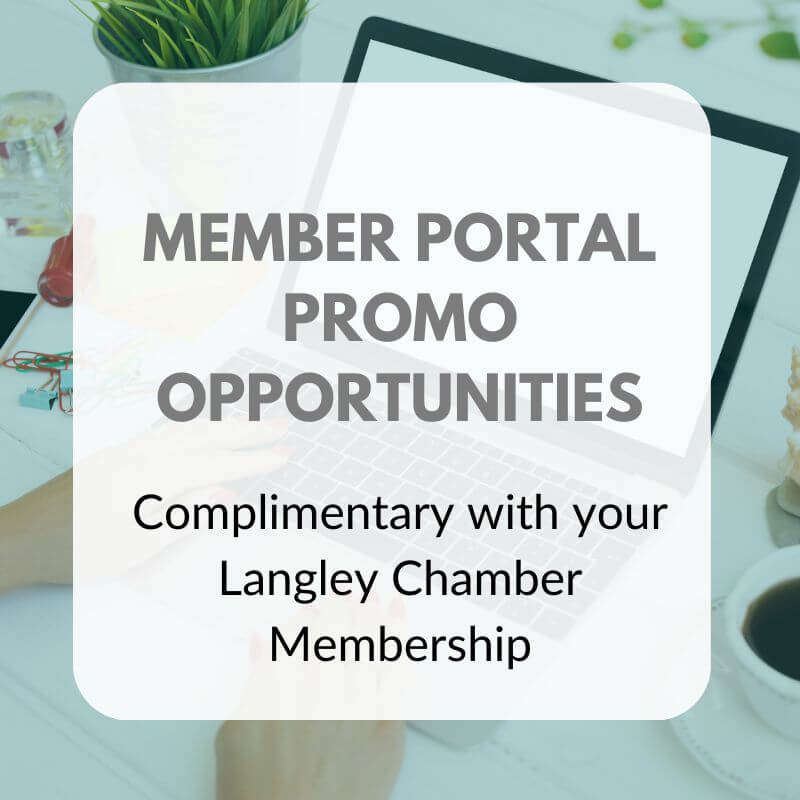 Member Portal Promotions
Members have the opportunity to post their job postings, sale, discount or one-time offering online. Using the Chamber's Member Portal, members can upload logos, photos, flyers and choose their start and end date. Members can also indicate whether the deal is for everyone or just fellow Chamber Members. This is an exciting opportunity to encourage Member-to-Member transactions and the shop local movement. Members are also able to post job ads on the Chamber website through their Member Portal.
Cost: Complimentary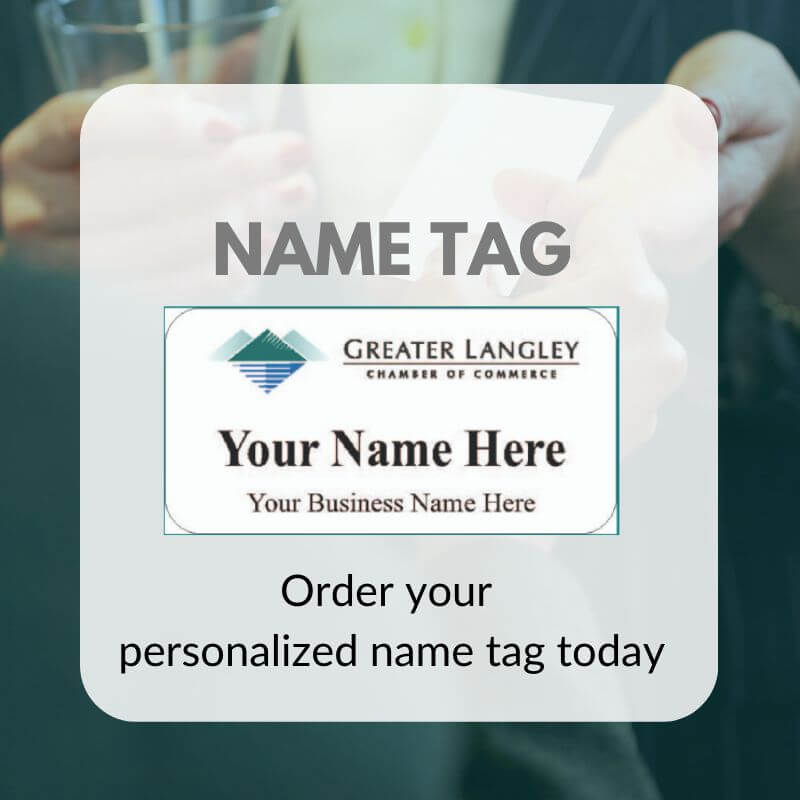 Personalized Name Tags
Members can purchase a personalized name tag to wear to events and business meetings.
Cost: $15.00 + GST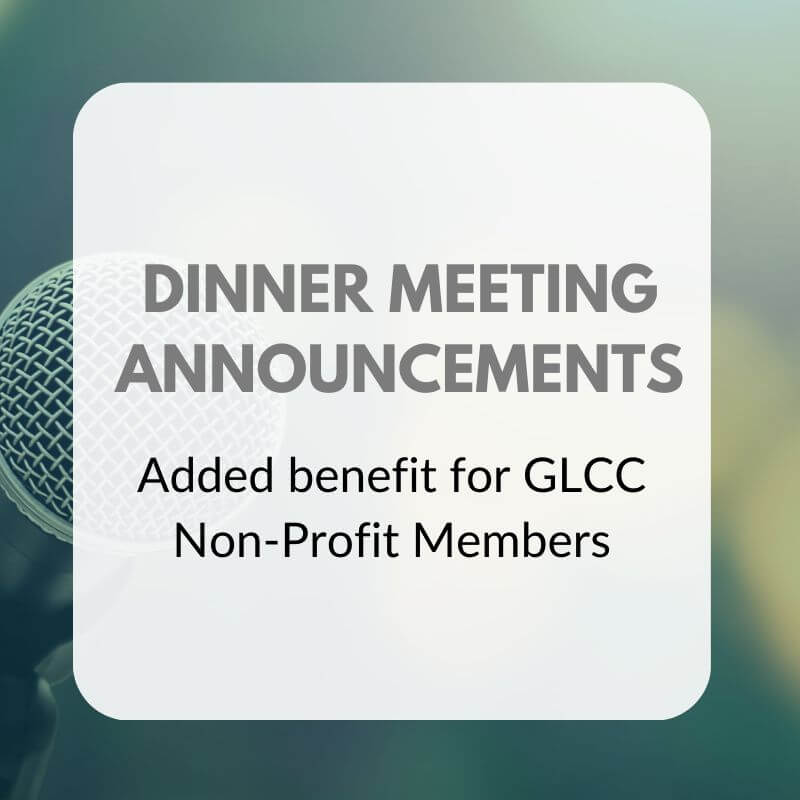 Dinner Meeting Announcements
Non-Profit Chamber Members who are attending our monthly General Dinner Meeting events can request for us to make an announcement on their behalf to the audience that evening.
Cost: Complimentary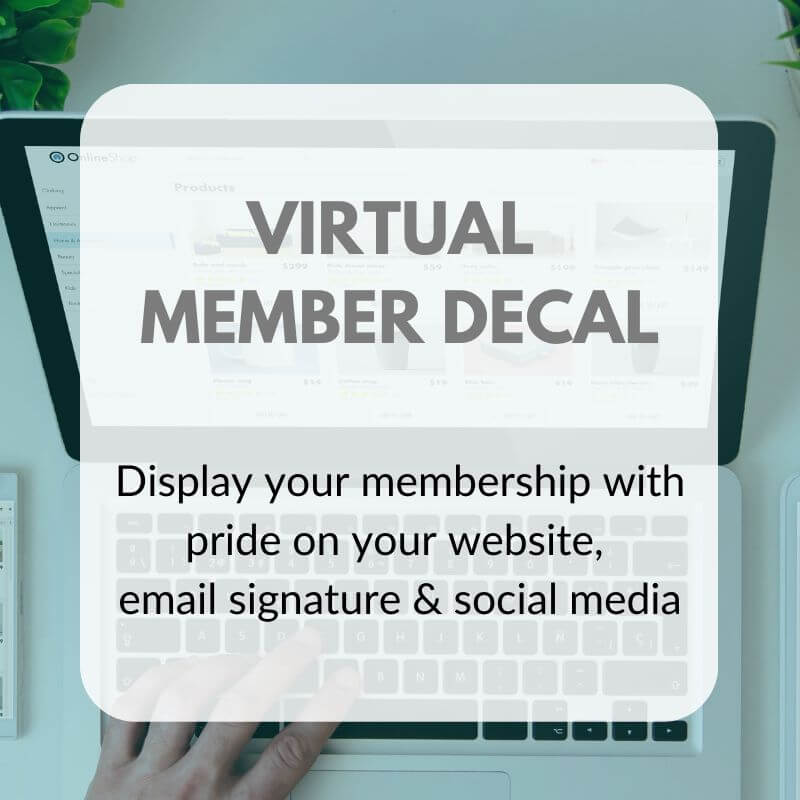 Virtual Member Decal
Display your Membership with pride on your website, email signature and social media networks.
Cost: Complimentary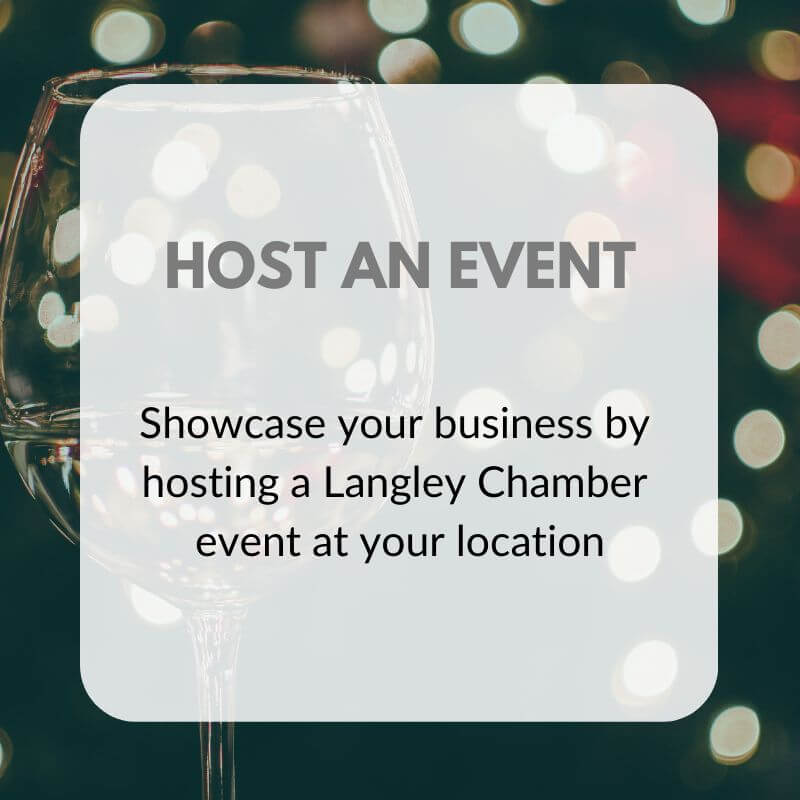 Host a Chamber Event
Showcase your business by hosting a Langley Chamber event at your location.
Email events@langleychamber.com for event ideas and details.